Too many times have I looked at videos of a business I'm interested in or a future client's past videos, and I have seen "company_profile_video.mp4" as the title, a thumbnail of a randomly chosen frame of the video featuring an interviewee frozen in time with an unflattering face, and nothing written in the description. 
Creating a great video is a large part of the game, but don't step off the gas when you are at the homestretch of video marketing – the publishing.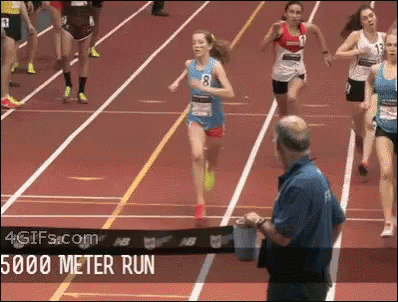 Your title, thumbnail, and description are all quite key to ensuring your video has impact. Do not forego putting thought and effort into these. You can entice more viewers to watch your video and affect your search engine results positively with a little more effort and thought put into the publishing process. 
The Thumbnail
A great thumbnail image is important both if the video is placed on your website and/or if you want it to be found within the YouTube or Vimeo interfaces. I find thumbnails most important for "opt-in" videos, as they will be shown in more places than auto-playing social media feed videos, but they are still worth the effort for videos that will be primarily shown in social media feeds. A well-designed thumbnail image can: 
Reinforce your branding by showing your logo and reflecting the design style found the rest of your branding material
Have some eye-catching keyword text or title that piques the interest of a potential viewer
Act as a bit of a preview to entice the viewer to click the play button
Show you or your talent's recognizable face to build up your personal brand
Stand out against competing videos listed nearby
Many platforms will allow you to pick a thumbnail from a frame from the video after it has been uploaded. In the case of YouTube, this is a choice of three randomly selected frames which can be limiting. Facebook allows you to pick any frame of the video. If you are lucky, you may have a frame that looks great and that the system allows you to select. If not (which is often), then you can usually upload your own image. Taking the time to design an image, with text and logo overlays can often be worth it. However, the easiest, most important thing is that you at least choose a frame that looks nice. 
Ask your video editor or designer to create a thumbnail image. If you aren't paying a pro, then consider creating it yourself. Take a look at this list of free and cheap online apps that can help you create a good thumbnail. 
Your thumbnail should be the same aspect ratio as your video. If you are posting your video on YouTube or Vimeo (or most "opt-in" video platforms), your thumbnail should be 16×9 aspect ratio, or 1920×1080 pixels. If you are publishing a "taller" aspect ratio social media video, find out your video aspect ratio, and use an online aspect ratio calculator like this to figure out the dimensions of the necessary image in pixels. Most platforms are pretty forgiving about the pixel size of the image you give them, but the aspect ratio must match or you will see ugly black bars or odd stretching. 
Motion Thumbnail
In a few very special situations, you may opt to include an animated thumbnail image to entice viewers to click to view. I see this most in email blasts where there is no possibility to natively embed or play video. However, you can put image files until the cows come home in emails, and that includes animated .gif files. A recent client wanted to push our video in his email blast, so I created a motion thumbnail .gif file for him to include as a linked image in his email blast. The image has a "play button" overlay and has a few short action clips from the video. Animated .gif files can get large in terms of data size, so it is a smaller image in dimensions to keep the filesize down for email. 
This gets a bit more technical, and you may need more advanced software like Adobe Photoshop to do this. Here is a tutorial with a similar process I used to create the above motion thumbnail with Photoshop after I completed the full video. Ask your video professional! 
What's My Name?
Title text is great for enticing a user to click on the video and also give some extra fodder for the search engine bots to chew on and rank you higher in searches (SEO). Don't stop at "Company Profile Video." Let's write something a bit more enticing for both the potential human audience and for the keyword hungry search engine bots. 
How about "Company Name Profile – Raising Premium Llamas on Alcatraz Island Since 2018" We got in that it's a company profile video so people know what they are getting into, the company name, we described what the company does, we got in "llama raising" keywords for SEO bots, and we got in a location (also great for local SEO). This title describes the video better, and it will bump us up in YouTube (if posted there) and other search engine results if someone is searching for llama services in the Alcatraz area via YouTube, Google, Bing, or wherever. 
Describe This
Make sure you give a quick description of what happens in your video and then post any relevant link and web address that applies. Link to your website, your social media, specific pages on your site that are relevant, etc. 
The description area is also a great place to pump your video full of SEO power. The more accurate your description is and the more keywords relevant to your business niche and location, the better. A quick and dirty way to fill up your description area after you write some basic custom content is to paste a transcription of any spoken word content into the description area. It's easy to get a transcription using the services I outline in this blog post. 
If you are a local business looking for local clients and customers, then your location is always a very important piece of information to include in your description or even in your title. If someone is searching for "HVAC in Baltimore" they have a very good chance of happening upon a video about your HVAC business if "HVAC" and "Baltimore" are keywords you have included. However, they very likely won't find it if "Baltimore" is not included in text with your video, as the search will first show any videos it knows are Baltimore related first, then just any HVAC videos from anywhere in the world next. 
Tags
The way tags are parsed by each publishing platform varies. I believe they are most important in social media platforms like Instagram, Twitter, and LinkedIn where people may be following certain subject matter or trending hashtags. Generally, tags and hashtags can't hurt, so spend some time and think up five or so tags to include with your post. Again, remember that local info is important if your business is local, so consider tagging your city or area of operation. Here is a good article regarding hashtag strategy on various platforms. 
Publishing Pro
Now you know a bit more about the strategies and niggles for getting the most out of your hard-produced video content on the internet. Remember to consider carefully your audience, the platform, and what your business hopes to accomplish with your video, and publish responsibly!